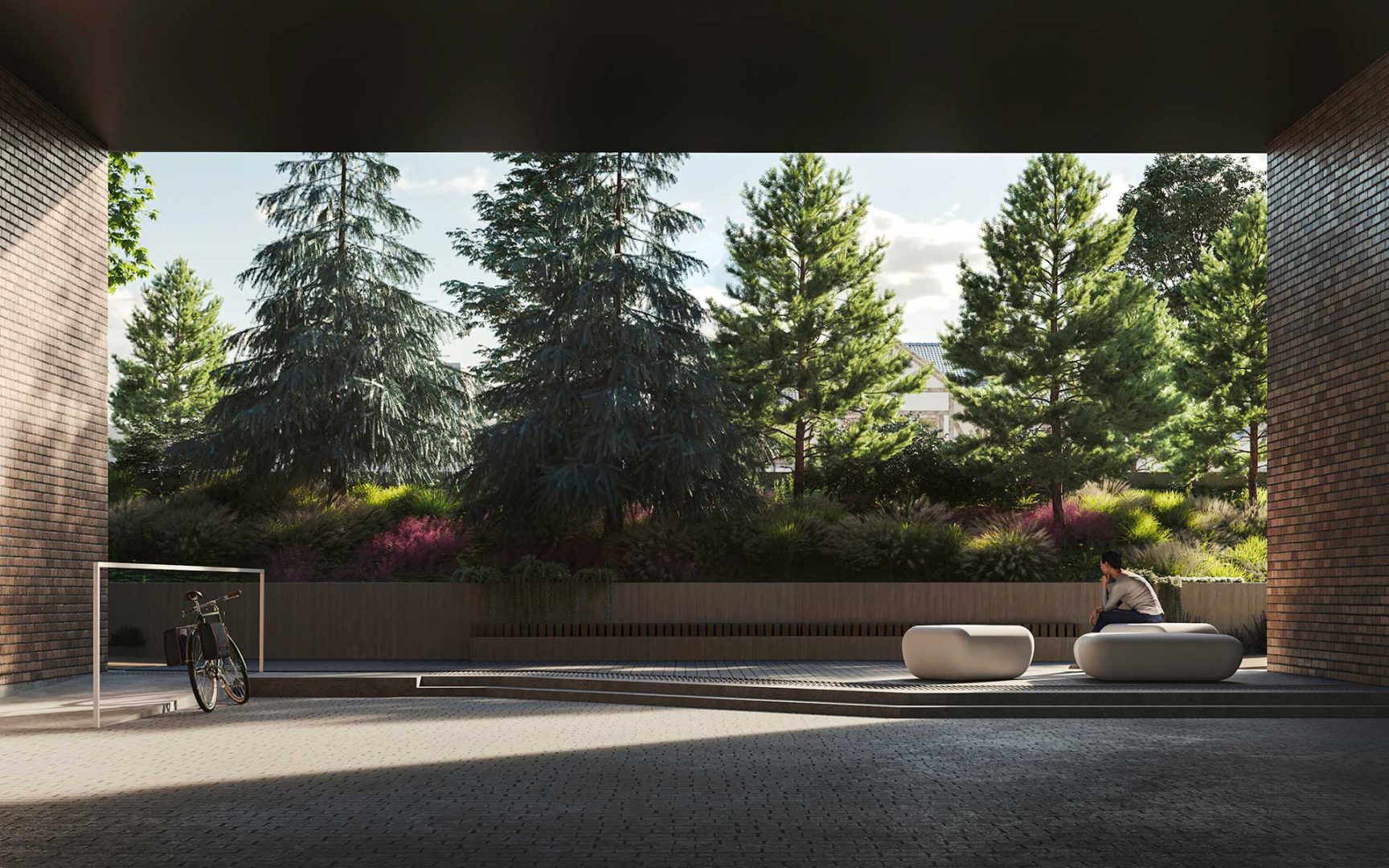 Amenities Designed for Your Best Life
When amenities are thoughtfully considered, they enhance your lifestyle in a way that will make you wonder how you ever lived without them. Leaside Common has considered every aspect to bring common spaces to life in a way that make them feel like they're your own.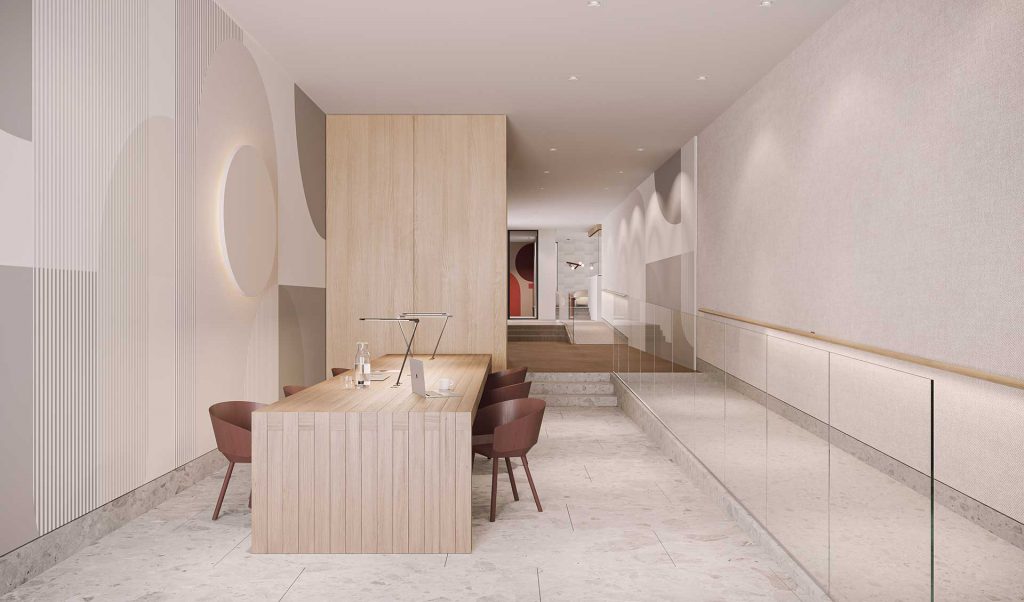 A Close-Knit Community
A building designed to foster community, with innovative spaces to relax, work and play. Unwind in our expansive landscaped gardens, or get a workout in at the state-of-the-art fitness centre. Meanwhile, the large, multi-purpose amenity space on the ground floor acts as an extension of your home – offering a place for kids to play, parents to read or take calls, a collaborative environment to work in, or entertain your friends.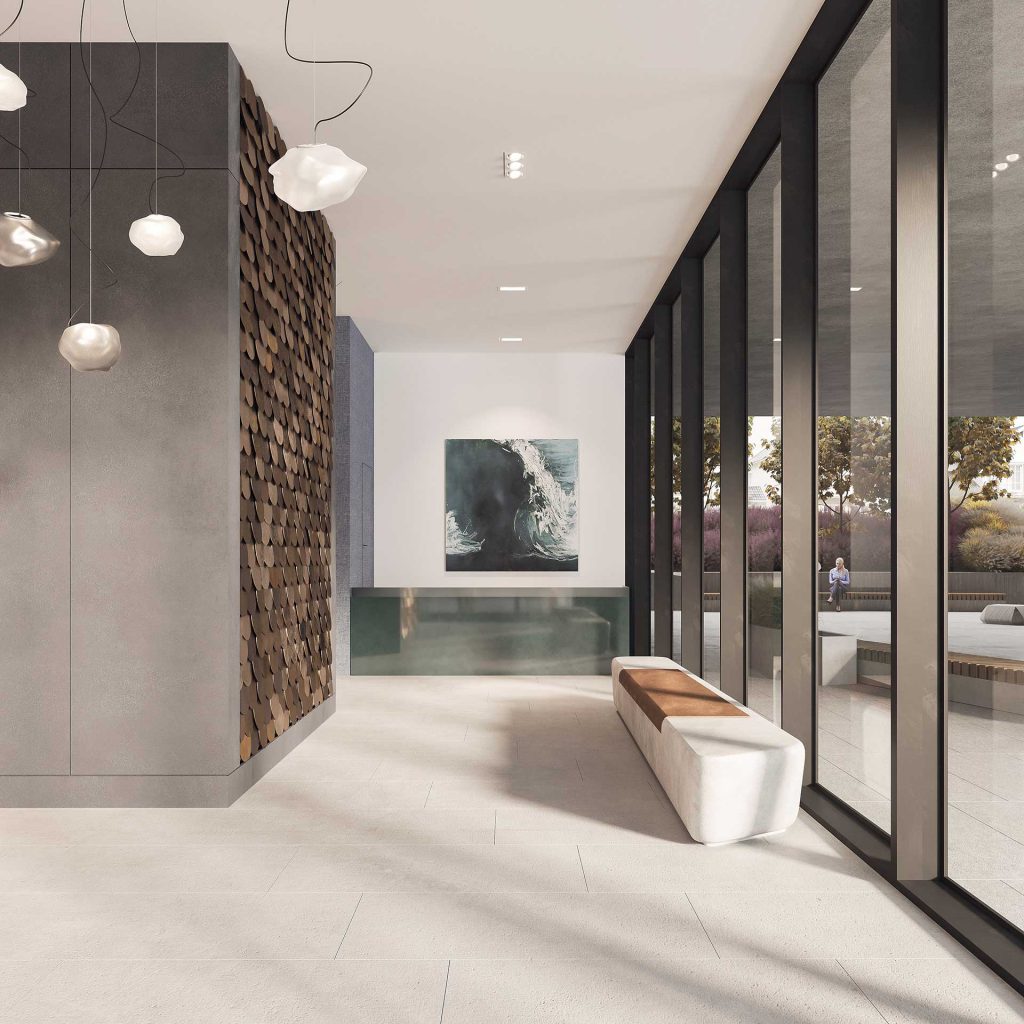 A Warm Welcome Every Time
Feel right at home from the moment you step into the lobby. The modern yet inviting space is flooded with natural light, offering views out to the Common. A 24-hour concierge service offers convenience and ensures every resident and guest feels safe, secure and welcomed home.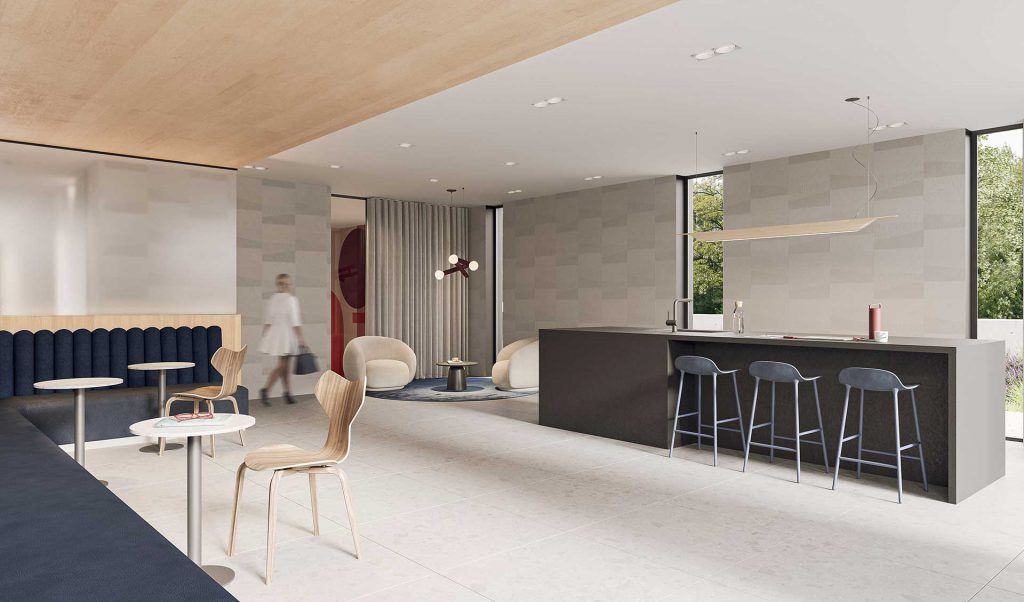 Spaces To Entertain
Entertain friends in the social lounge, set up a play date in the children's play room, or get a good workout in the gym. There's space for everything here.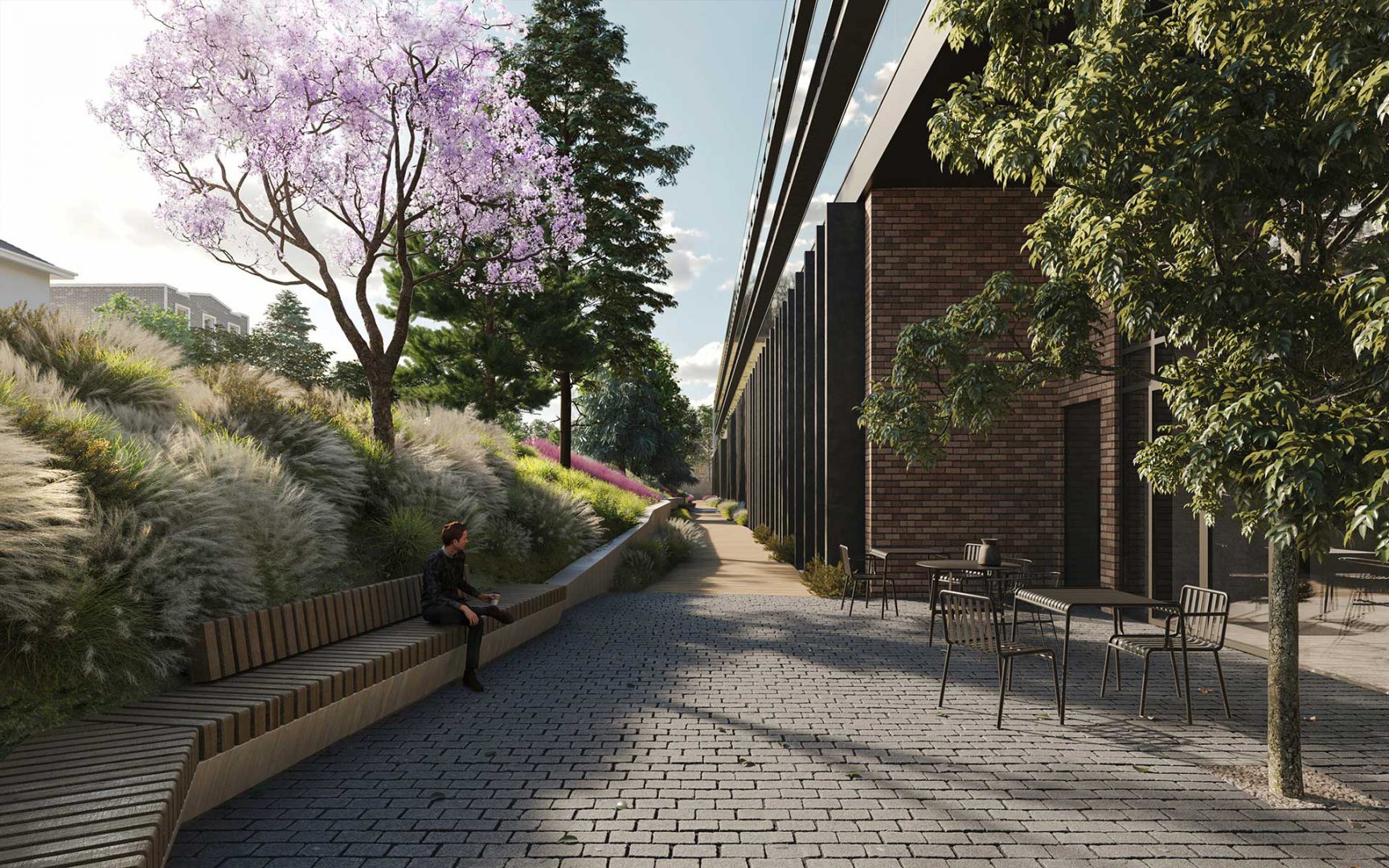 A Park As Your Backyard
Welcome to the Common, a serene escape from city life in your backyard. Designed to retain existing mature trees on site and introduce a neighbourhood amenity, these expansive landscaped gardens offer a space to play, unwind or mingle with your neighbours An outdoor lounge with BBQ stations makes for a perfect space to entertain on a summer evening, while the boardwalk invites you for a peaceful stroll.